Strength
Overhead Squat 1-1-1-1-1-1-1
Conditioning WOD
3 rounds for time of:
Run 500m
10 OHS, 115/75lb
15 Pull Ups
Post strength loads and conditioning WOD times to Comments.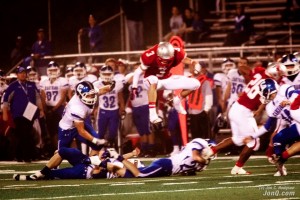 Nixa HS Football player, Christian Witt, is having a phenomenal season, leading the Eagles (6-3) in both tackles and interceptions in his Senior year. Christian has trained with us at CrossFit Springfield in addition to his off-season school workouts each of the past two years; his hard work and dedication to excellence is obvious and it's paying off BIG TIME on the field! Keep up the great work, Christian!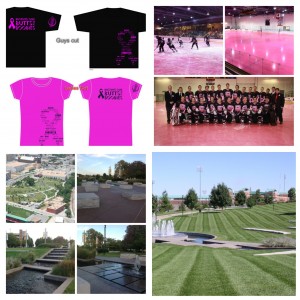 REMINDER: Saturday, October 27th at 10am, Crossfit Springfield will be performing a HERO WOD in Jordan Valley Park to honor all those who have battled breast cancer and to help raise awareness in the Ozarks. Over 100 have registered to participate and if you haven't already- don't worry! You can pay $15 the day of the event (all entry fee money will go to Breast Cancer Foundation of the Ozarks) and join in on the fun! PLEASE NOTE that this Saturday we will have the 8am Newbie class, 9am Group WOD, but will be cancelling the 10am group WOD and 11am HERO WOD so that everyone can attend the WOD in the Park. Hope to see you there!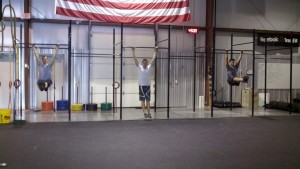 Congrats to Island Mel, Jacinda, and the entire CrossFit Springfield East crew on the addition of their new pull up rig system!!! 3, 2, 1, GO!!!