"Exciting Additions Coming To CFS" This Fall 2013!
Warm Up
Band Resisted Sprints, 5 x 100ft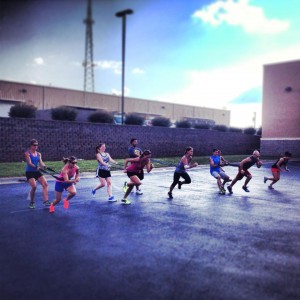 Begin at moderate intensity and gradually increase to 80-100% by your 5th set
Strength
Weighted Pull Up 3-3-3-3-3
OR
EMOM: 1,2,3,4,5,6,7 reps of Muscle Ups
If you can't do weighted pull ups or Muscle Ups, perform sets of strict pull ups or strict band resisted pull ups
Conditioning WOD
"Helen"
3 Rounds for time:
Run 400m
21 KB Swings, 55/35lb
12 Pull Ups
Post strength loads and conditioning WOD times to Comments. Compare to 7/23/12.