View Public Whiteboard on WODIFY
Strength
Deadlift 5-5-5-5-5
Metcon
For time:
For wod women good to use womens bars. For womens RX deadlift load use 2×35 2×25′s
10 Muscle ups
20 Deadlifts (245/155)
30 Kettlebell swings (55/35)
40 Burpees
30 Kettlebell swings (55/35)
20 Deadlifts (245/155)
10 Muscle ups
Post times to Comments.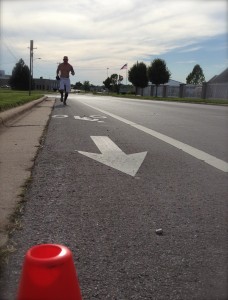 Walk RUN This Way—>: The CrossFit Springfield Endurance WOD group is excited to announce the addition of team endurance WODs to our regular programming, beginning this week! This is an awesome opportunity for you and your teammates to improve on your running form and conditioning, and to perfect your communication skills as a team. So grab your teammates, lace up your "fast shoes", and come join us at CFE! Even if you're not in HOA5, this will be an awesome opportunity to improve your general conditioning and overall tolerance of pain. Tee. Hee.
Check out the CFS Endurance site HERE.