Dynamic Warm Up
5 Minutes: Coaches choice of movements
Flag Football
12 Minute Running Clock.
Coaches:
You are the referee, judge, and jury. We have 40 flag belts (20 yellow/20 blue) and two footballs. NO Flag-Guarding allowed, other than that, YOU make the rules.
Determine whether the class is large enough to split into 2 groups (4 teams) or if 1 group (two teams) will work best. Teams can be co-ed or you can keep teams split men vs men and women vs women.
Decide where to have your class play their games -inside or outside- based on the weather, time of day, traffic in the back lot, etc.
Make sure to use the cones to create clear boundaries (End-zones, Out-of-bounds, etc).
Members: Have FUN! This is not the super bowl and you are not Grant Wistrom. Unless, of course, Grant you are reading this…In which case, you are Grant Wistrom. Uh, carry on. Everyone else, my point is: Please be careful and don't kill each other:)
WOD
15 Minute AMRAP:
15 Overhead Squats, 75/45lb
12 Pull Ups
9 Burpees
Do not drop bars from OH. Post scores to Comments.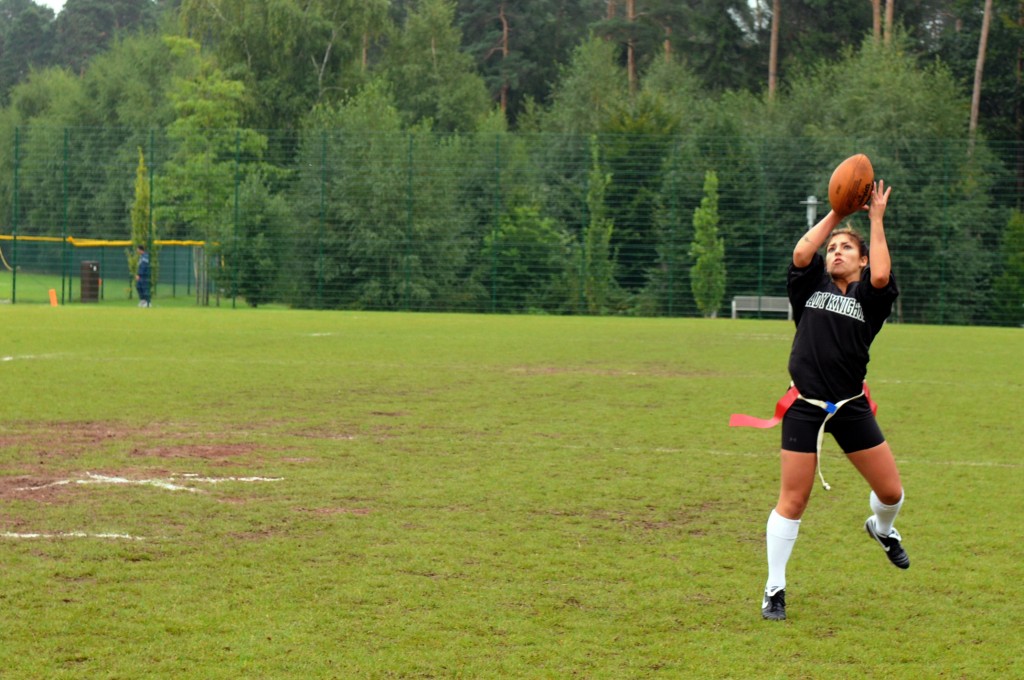 No better way to wind down the summer and get ready to welcome in the fall!
Hopefully, this helps put you in the mood.