View Public Whiteboard on WODIFY
Mobility
5 Minutes:
Foam or PVC roll: T-Spine, Quads, Calves, and Glutes
Voodoo Band Knees
Warm-up (No Measure)
5 EMOM:
1 Shuttle Run, 50-35-20ft
Metcon (Time)
Buy In – 10 Turkish Get Ups, 55/35lb
50-35-20 Rounds of:
KB Swing, 55/35lb
Push Ups
Buy Out – 10 Turkish Get Ups, 55/35lb
Metcon (No Measure)
Recovery Row – Not for time:
Row 800m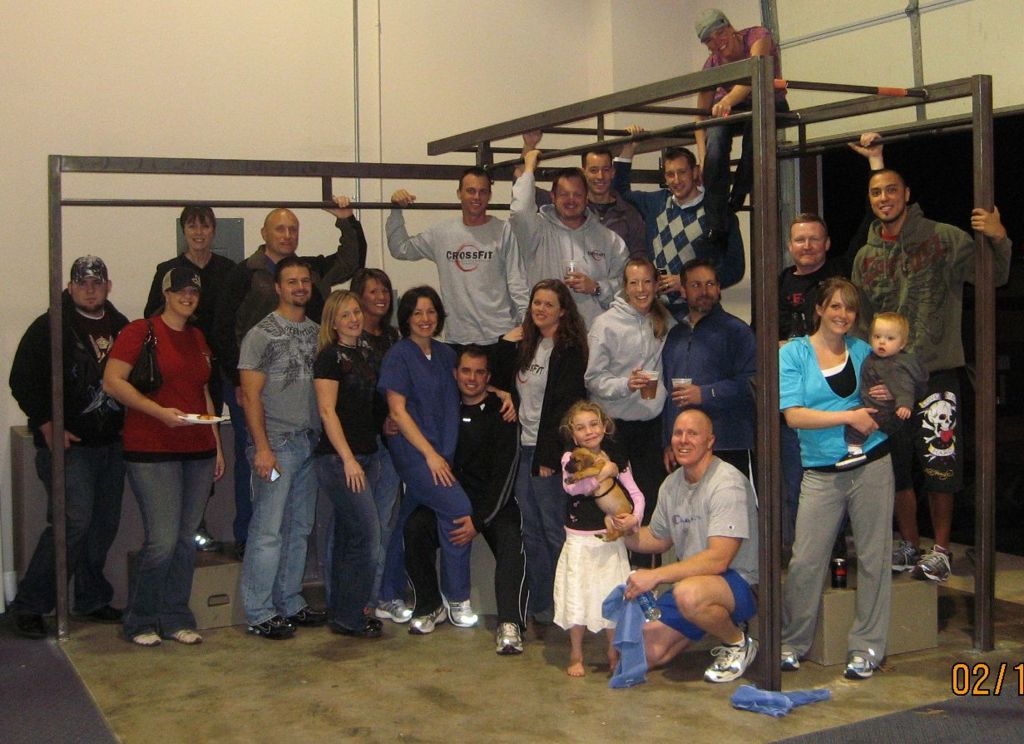 Throwback Thursday: The more things change; the more they stay the same. This pic is from a CrossFit Springfield post-wod get-together, circa Feb 2009. Though we're no longer in a little box on Lark St and have grown in numbers, our gym is still all about community, camaraderie, and changing lives through an encouraging and supportive fitness experience. Thanks to our coaches and members for your continued commitment to excellence and to each other!