"Hotshots 19″
Six rounds for time of:
30 Squats
135/95 pound Power clean, 19 reps
7 Strict Pull-ups
Run 400 meters
Post times to Comments.
11am HERO WOD
Please note that the "Hotshot's19″ WOD will also be today's 11am Hero WOD.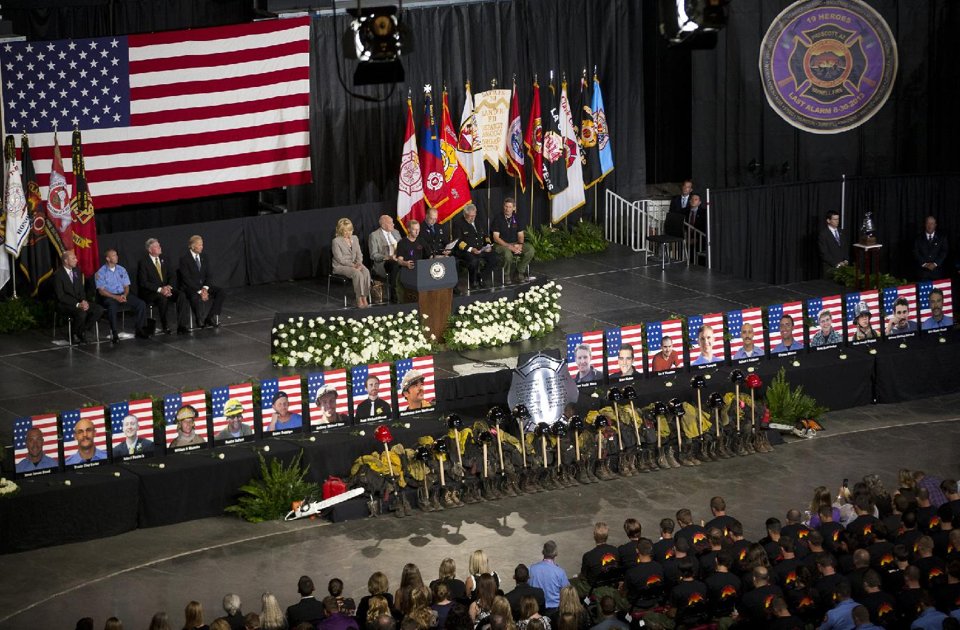 The "Hotshots 19″ WOD today is in memory of the nineteen members of the Granite Mountain Hotshots firefighting team who tragically lost their lives on June 30, 2013 while fighting a fire in Yarnell, AZ.
At CFS, we have a ton of members who are firefighters or family members of firefighters. Today, as we perform the "Hotshots 19″ WOD, we will both celebrate the lives and -at the same time- mourn the loss of your brothers. Thank you for putting yourselves on the line for us, day in and day out so that we all might be protected and kept safe.
Support The Families of the Fallen Hotshots, by donating here: https://hotshots19.crossfit.com/.