Strength
15 Minutes to Establish a Max Load for the following Complex: 2 Hang Power Cleans + 2 Front Squats.
Conditioning
"Mind Over Matter"
*For time:
50 KB Swings, 55/35lb
40 WallBalls, 20/14lb
30 CTB Pull Ups
20 Ring Dips
10 Bar-Facing Burpees
*EMOM perform 2 Squat Clean & Jerk, 155/105lb
Compare times to 5/24/10. Post times to Comments.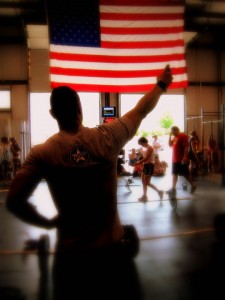 If today's WOD looks familiar, that's because it's from a competition we threw back in 2010…It also means you've been with us here at CFS for a while now – Thank you:)
Get ready…WODIFY is coming to CrossFit Springfield!