2013 CFG Open WORKOUT 13.2
MEN – includes Masters Men up to 54 years old
Complete as many rounds and reps as possible in 10 minutes of:
115 pound Shoulder to overhead, 5 reps
115 pound Deadlift, 10 reps
15 Box jumps, 24″ box
WOMEN – includes Masters Women up to 54 years old
Complete as many rounds and reps as possible in 10 minutes of:
75 pound Shoulder to overhead, 5 reps
75 pound Deadlift, 10 reps
15 Box jumps, 20″ box
MASTERS MEN – includes Masters Men 55+
Complete as many rounds and reps as possible in 10 minutes of:
95 pound Shoulder to overhead, 5 reps
95 pound Deadlift, 10 reps
15 Box jumps, 20″ box
MASTERS WOMEN – includes Masters Women 55+
Complete as many rounds and reps as possible in 10 minutes of:
55 pound Shoulder to overhead, 5 reps
55 pound Deadlift, 10 reps
15 Box jumps, 20″ box
Post scores to Comments.
If you're competing this weekend Sat or Sun, please take 3 minutes to watch the video above and make sure you're completely familiar with the movement standards for 13.2.
Today's 11am Hero WOD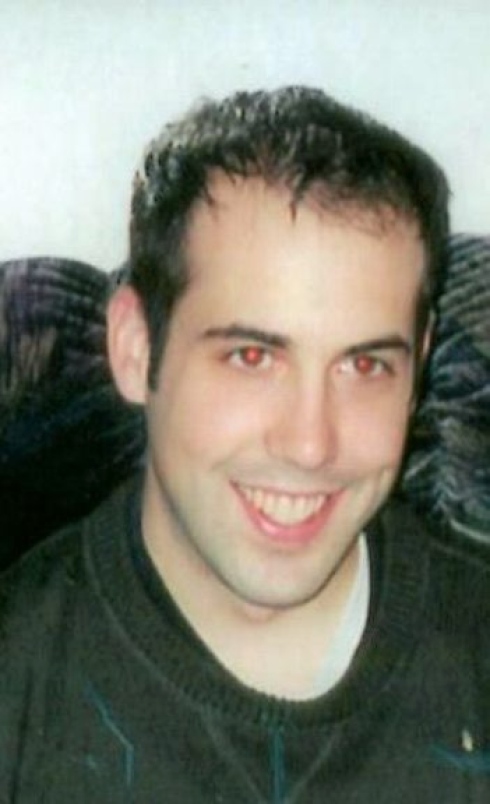 "ERIC WILLIAMS"
Against a continuously running 25 Minute Clock:
Buy In
11 Hand Stand Push Ups (Scale with Strict DB Shoulder Press as Heavy
as Possible)
30 Calorie Row
With Remaining Time complete an AMRAP of:
2 Muscle Ups (Scale with 6 Pull Ups & 6 Ring Dips)
25 Burpee Box Overs (24″/20″)
13 Deadlift 225/155
Score is the number of rounds completed.
Eric Williams, 34, was attacked and killed by an inmate using a
homemade weapon near the end of his shift at the U.S. Penitentiary,
Canaan on February 25, 2013. He was transported to a local hospital,
where he was pronounced dead at about 11:30 p.m. He was the 25th
federal correctional worker who was killed in the line of duty.
A 1996 graduate of Greater Nanticoke Area High School, Williams
studied criminal justice at King's College. He worked in security for
Wegmans Food Markets for more than a decade and also served as a
police officer in Jefferson Township before becoming a prison guard.
Williams began his career with the Bureau of Prisons on Sept. 11,
2011. Eric Williams, who was single, loved to hunt, fish, play soccer
and go bowling, and renovated a house near Lily Lake, a state-owned
lake about 15 minutes from the family homestead in Nanticoke. In
addition to his sister, he's survived by his parents and two other
brothers.
"This is clearly the darkest day in our institution's short history,
and we are in shock over this senseless loss of a colleague and
friend," said Warden David Ebbert.
"He was proud to wear his uniform," Williams' mother Jean, 65, said at
the family's Walnut Street,
Nanticoke, home. "He was a very cautious person. That's why I can't
believe this happened to him.
Senseless… I want people to know who he was and that the young men who
work for those prisons put their lives on the line everyday,"
"(The killer) is already in jail. So what's going to happen to him? No
justice," said Williams' sister, Lauren.
Eric's family asks that memorial contributions be made to a fund
established for recipients pursuing a career in law enforcement.
Contributions can be sent to:
Eric Williams Scholarship Fund
PNC Bank Account #9019259662
600 S. Market St.
Nanticoke, PA 18634
Additionally, the AFGE, Council of Prison Locals has started a fund to
assist Williams' family. Contributions can be sent to:
Eric J. Williams Memorial Fund
c/o AFGE, Local 3003
P.O. Box 578
Waymart, PA 18472
Thank you to the many CFS members who work at the nearby United States Medical Center for Federal Prisoners. The job you all do day-in and day-out is one that is sometimes overlooked and under-appreciated. Your bravery and service keeps our great nation safe by keeping those who are a danger to our society under lock and key. CrossFit Springfield APPRECIATES THE WORK YOU DO. WE LOVE YOU.