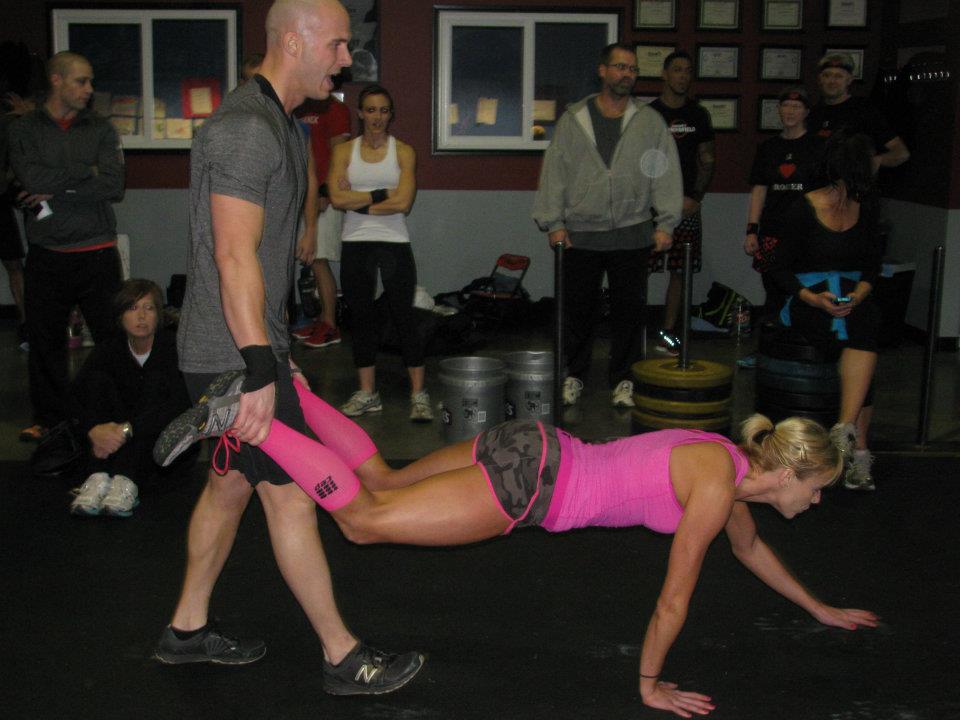 REMINDER: Due to the Couples Challenge, there will be no 11am Hero WOD today. It will resume next Saturday 2/16/13. Come cheer on CrossFit couples from around the area as they do battle today at NOON!!! 3, 2, 1, GO!!!
Dynamic Warm Up
5-10 Minutes coaches choice of Stretching Drills
Strength
Clean-Grip Deadlift 5 x 3 @ 65-75% of your 1RM
Conditioning WOD
10 Bar Muscle Ups
1 Rope Ascent, 15ft
20 Burpee-Box Overs, 24/20″
2 Rope Ascents, 15ft
30 Deadlifts, 205/125lb
3 Rope Ascents, 15ft
400m Run
4 Rope Ascents, 15ft
50 Wallballs, 20/14lb
5 Rope Ascents, 15ft
Sub 20 push ups & 20 pull ups for 10 Bar Muscle Ups. Post strength loads and conditioning WOD times to Comments.
400m run: 55 sec from nate schrader on Vimeo.