Strength
Split Jerk 1-1-1-1-1-1-1
For inspiration, here's a recent video of our good friend, Jake Howard, of team CrossFit Valley Park in St. Louis (8th Place at the 2011 Reebok CrossFit Games), split jerking 300lb at a BW of 170lb for a new personal record. Strong work, Jake! Great job!
Conditioning WOD
For Time:
20 reps, Front rack to Overhead Anyway, 185/115lb
40 KB Swings, 55/35lb
60 steps, Walking Lunges
10 reps, Front rack to Overhead Anyway, 185/115lb
20 KB Swings, 55/35lb
30 steps, Walking Lunges
Post split jerk loads and conditioning WOD times to Comments.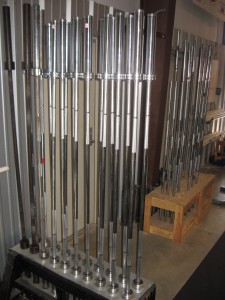 Hello there, beautiful. Allow me to formally introduce you to your soul-mate: The York Women's North American Needle Bearing Olympic Barbell. They arrived last week and have been looking mighty lonely (but, ohhh…so fine) sitting in the corner waiting for someone like you to come along and lift them. We've had the itch to let you use them but first wanted to brief you on proper care of these bars, and any barbell for that matter. Here are a few considerations to help increase the lifespan of your newest love interest:
1. Don't ever drop these or any other barbells without bumper plates on them.
2. Do not ever use these new barbell for max load deadlift attempts.
3. After each use, please return the women's barbells to the rack left of the rear doors at CFS.
4. Don't even think about talking dirty to these bars; they're very sensitive.
5. Most importantly, whatever you do, please do not look these bars dead in the eye…they're mezmerizing.
3..2..1..Have at'em, ladies!!! Enjoy!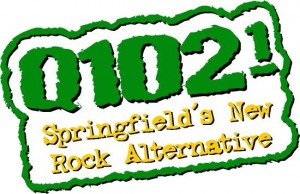 Tune into Springfield rock station Q102 today at 11am to hear CFS coach Justin Jones talk about CrossFit Springfield's 3rd Annual Firefighter's Challenge on Saturday October 8th!