Today CrossFit Springfield will be resuming all regularly scheduled classes and group WODs. Get in here and get after it!!!
Strength
Push Press 3-3-3-3-3
Conditioning WOD
2012 CF Games Open WOD 12.3
18 Minute AMRAP:
15 Box Jumps, 24/20″
12 Push Press, 115/75lb
9 Toes To Bar
Post strength loads and conditioning WOD round totals to Comments.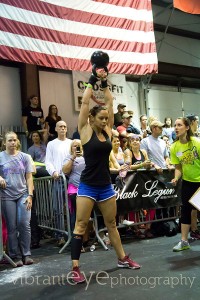 Next week will be coach Meg's last week with us as she'll be moving to St. Louis…to start up her own box!!! Although we're extremely bummed that Meggin will be leaving CrossFit Springfield, we'll be forever grateful for all of the love and energy she's poured into our community over the past few years. Join us next Wednesday, February 27th as we dedicate the entire day to showing our appreciation to Meggin and sending her off in style (with a super sweet WOD, of course). We love you, Meggin!!!