Our mission at CrossFit Springfield has always been to provide the absolute best service for our members. We want to continue to forge a tight-knit community rooted in encouragement and we want YOU, our members, to be able to see and feel OUR commitment to improving both your fitness and your experience at CFS. In order to better measure and quantify your progress, we have decided to implement a new software platform: WODIFY. In addition to helping keep us engaged and connected, WODIFY will also allow CrossFit Springfield athletes to:
Create your own profile via smart phone, ipad, etc.

Access your profile via large flat-screen kiosks at CFS

Keep daily record your WOD scores, times, lifts, and loads

Archive WODs and WOD scores for our entire member base

See live up-to-date rankings for each day's WOD

"Like" and Comment on each other's performances

Instantly chart and graph your progress over time
As we integrate this new software at CrossFit Springfield, please note that all of our rates will be increasing by $5 across the board. Along with WODIFY, we will be making major upgrades in our equipment and installing a brand new custom fabricated pull up rig by AXOM Performance. This rig will be 12′ wide x 60′ long (current rig is 10′ x 55′), be equipped with 18 squat rack stations and 12 Wallball targets. It will be the largest rig AXOM Performance has constructed to date. The color scheme will be similar to CrossFit TNT's rig pictured below. Expect to see all of these awesome upgrades by this December 2013!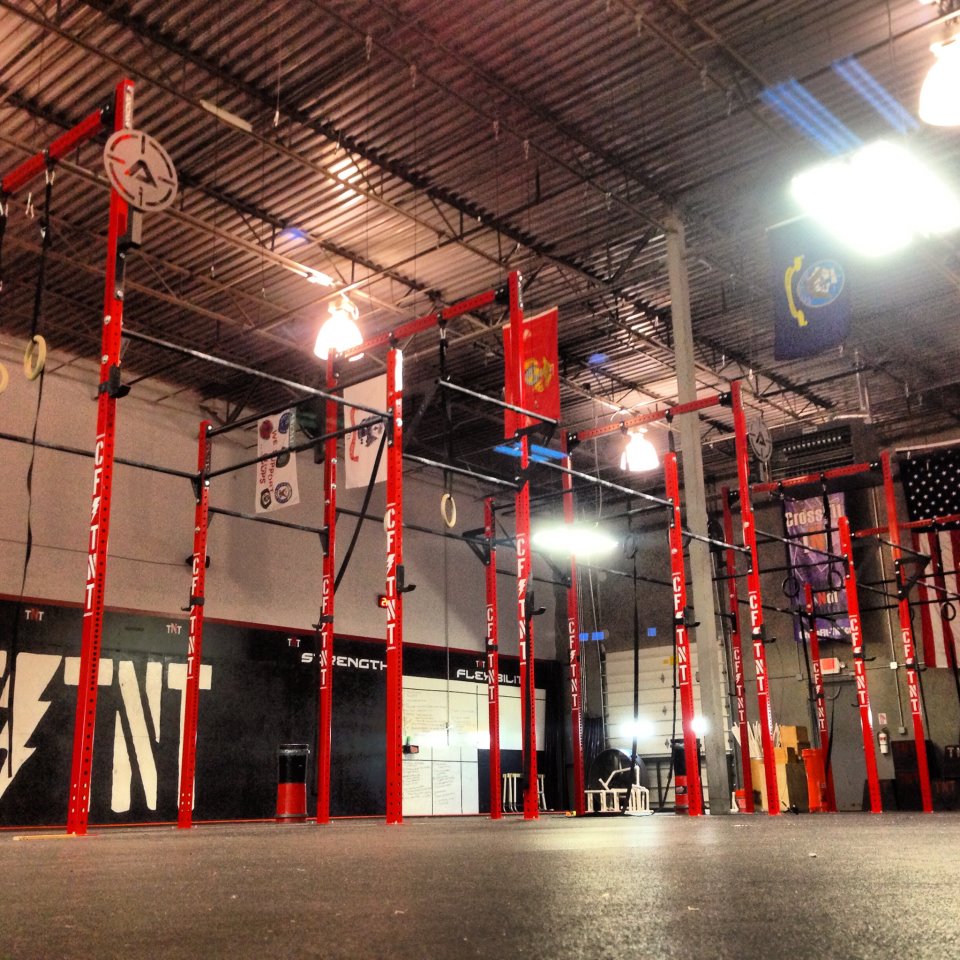 You will not be disappointed with any of these additions. Understand that the slight $5 increase in membership is going %100 to provide a better box for you. We cannot thank you enough for being a part of our family. No matter how big CFS gets, we will always consider our members our family and be extremely thankful for each of you!
By now you should have received your email from WODIFY to activate your account. If you have not, please give us a couple days and then email Jessi at jessi@crossfit-springfield.com to let us know.
Please note that the WODIFY 'contract' is no different from the MindBody that we have been working with in the past. You are in control of your membership and we're only a phone call or email away if you have a problem. Again, thank you from the bottom of our hearts. We love you!